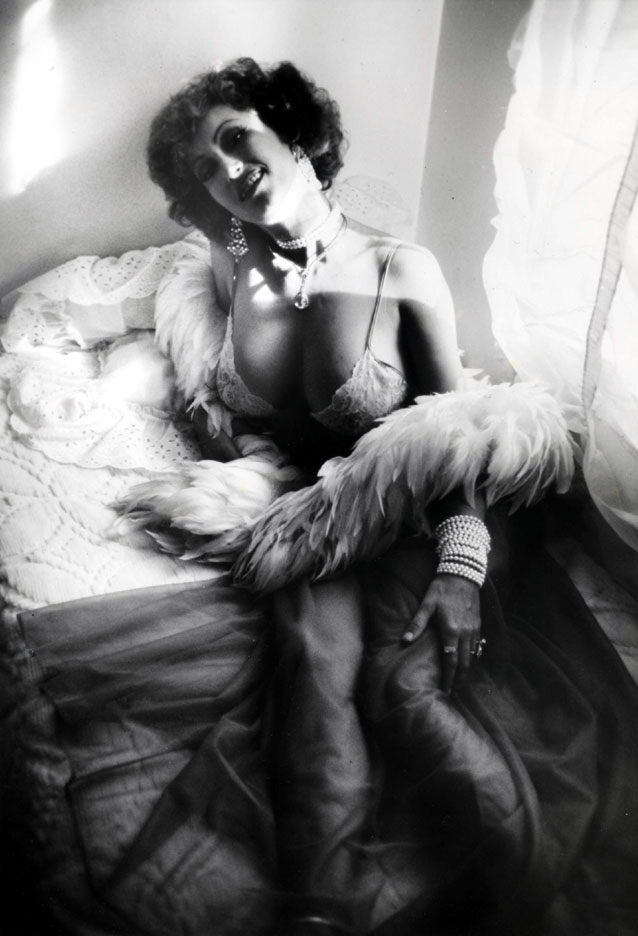 The great Maggie Steber took this photo at Kellie's apartment in Brooklyn. Maggie Steber, working for Associated Press at the time, was fascinated by Kellie. Hers were some of the most artistic pictures taken of the Stripper For God. She gave Kellie a set, which will be featured throughout the site.
Maggie Steber is a 100% documentary artist, working for all the top venues like Smithsonian, National Geographic and the like. She did an interesting book called "Dancing on Fire," Photographs From Haiti.
This site contains artful nudity
Members section for ADULTS ONLY
© 2004 by Kellie Everts

None of the contents of the site owned by Kellie Everts may be copied
for COMMERCIAL USE without the explicit permission of Kellie Everts
or the explicit permission of the owner of the right of that article.
If you violate these rules you will risk prosecution.
© 2004 by Kellie Everts
Site Design by Nick Kushner